Usain Bolt vs. Mo Farah
The thought of a match race between Usain Bolt and Mo Farah over 600m has captured a lot of attention.  Here is an analysis I did for Outside that followers of Human Limits might be interested in.   I just hope this race comes off.
Mike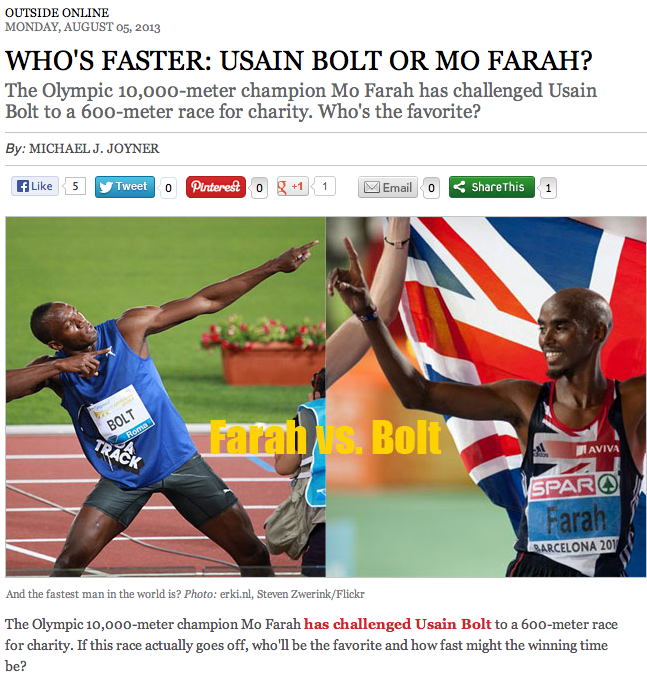 click for article
This entry was posted on Tuesday, August 6th, 2013 at 5:37 am and is filed under Current Events, Elite Sports Performance. You can follow any responses to this entry through the RSS 2.0 feed. You can leave a response, or trackback from your own site.
One Response to "Usain Bolt vs. Mo Farah"
Timothy Kruse says:
Leave a Reply
LIKE MIKE

SUBSCRIBE TO RSS

GET NEW POSTS BY EMAIL

Pages

Categories

Archives