Outside Online: Water Appetizer and When Statins Fail
Friends, here are two recent Outside Online posts on dietary strategies that can help you manage your weight and cholesterol.  We have been on a "binge" of diet posts the last few weeks and will shift gears soon.
Mike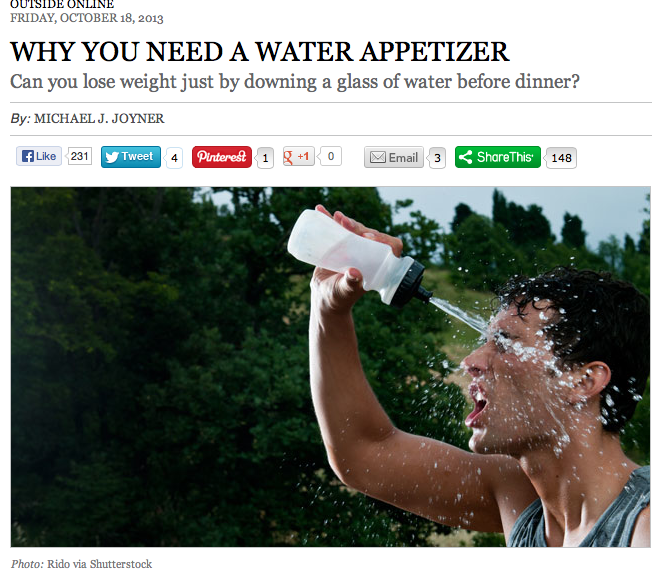 click for article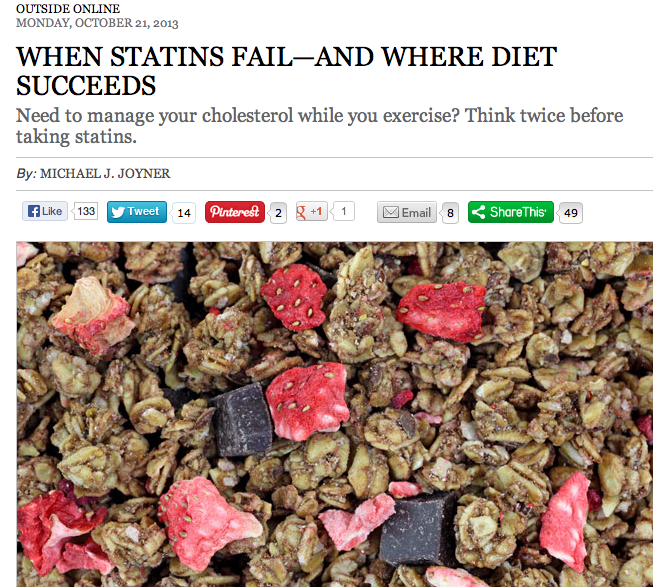 click for article
This entry was posted on Thursday, October 24th, 2013 at 5:09 am and is filed under Current Events, Research and Health. You can follow any responses to this entry through the RSS 2.0 feed. You can leave a response, or trackback from your own site.
Leave a Reply
LIKE MIKE

SUBSCRIBE TO RSS

GET NEW POSTS BY EMAIL

Pages

Categories

Archives