On The Road Again
I have been doing a lot of traveling in the last month.   Some of it has been to great places to be physically active like Ft. Myers Beach, Florida, which has the best beach for running or walking I have ever been on.   The beach is very long, and the tide usually comes in high enough to keep a nice flat shoulder of it firm which is perfect for running or walking.  You also see plenty of pelicans dive bombing for breakfast and sometimes there are dolphins swimming close to shore.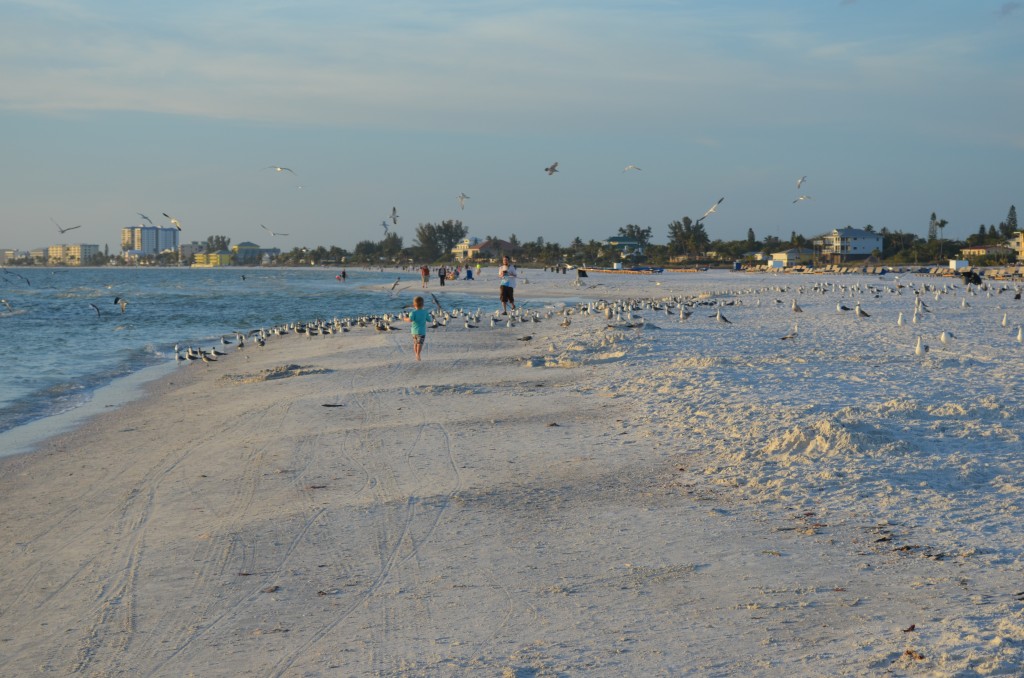 The other places I have been were business travel.  My stop wherever usually includes a stay at a nameless faceless hotel with a reasonably good work out area, but they vary.   After a while though there is only so much you can do for so long in a hotel exercise room.   Ten years ago when I was mostly swimming for exercise, I would obsessively find a pool to use in almost every city in the world.  The "Swimmers Guide" website never failed me.   Perhaps the most exotic and beautiful places I have been swimming are the salt water rock pools of Sydney, Australia.   If you ever get the chance, go!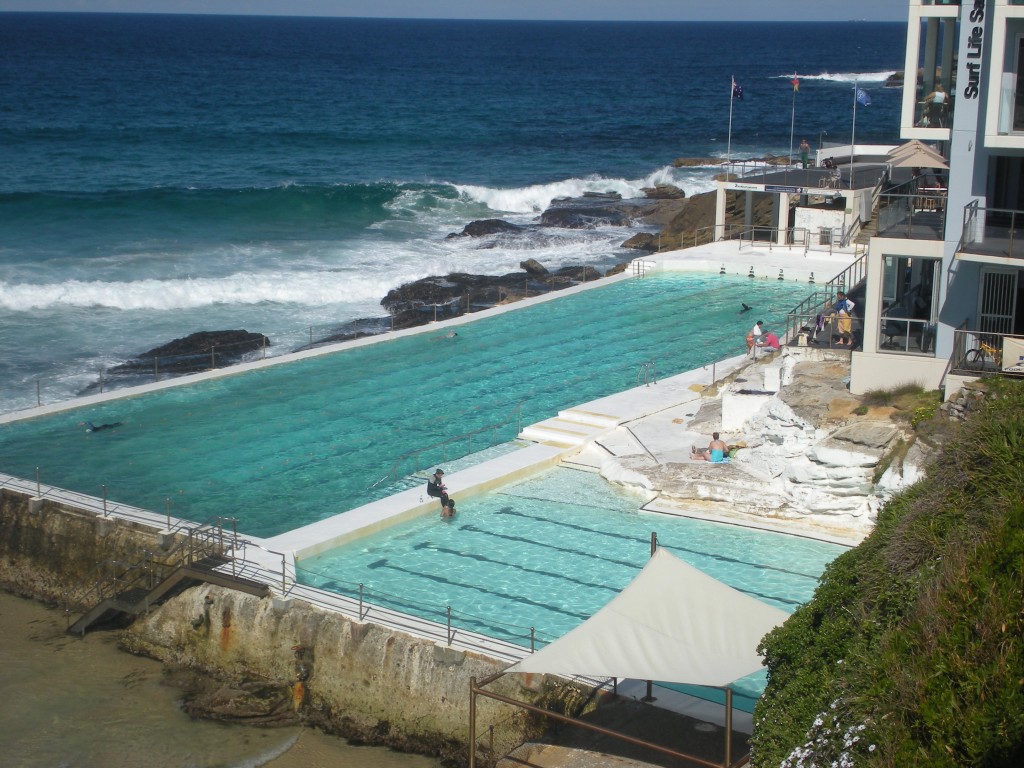 However, my obligations during business travel seem to be starting earlier in the morning and going all day.  As a result, I am less inclined to go to the logistical headaches of finding a place to swim unless it is really convenient or there is a beautiful outdoor pool like the one in Coronado, California near San Diego in the area.   However, while on the road I am careful about how much running I do for injury avoidance reasons and I want to make sure I do plenty of whole body training as well.   Additionally, while most hotels have acceptable treadmills, the quality of the exercise bikes is pretty variable.   So, what have I been doing?
 Circuit Training is the Answer!
While traveling, I run either outside or on the treadmill for 30-40 minutes every other day.  If there is a reasonable exercise bike in the hotel sometimes I do 30 minutes of cycling followed by 20-30 minutes of running.  I use the timer on my watch to do things like one minute jog, one minute fast to break things up and keep my exercise intensity high.  On the alternate days I have been doing cycling or jogging for a few minutes interspersed with whole body calisthenics and weights.    Here is a sample circuit work out from a few days ago.
5 minutes of easy cycling
20 burpees followed by leg-raises/crunches followed by dumbbell curls and rows
2 min cycling
40 stair climbers followed by planks followed by push-ups.
2 min cycling
I then repeated this for 40 minutes of total exercise with 5 minutes of easy cycling for a cool down.   When I am outside the cycling is replaced jogging.   I also vary the combination of exercises I do and as this type of session goes on I am lucky to be able to do 10-12 burpees or 30 stair climbers.   If there is a lat pull machine or a place to do pull ups or bar dips I work those into the routine as well.
So far this has worked well, is convenient and a great way to start your day while on the road.   I have noticed that when I get home and into the pool or on the bike I have not lost much and am ready to go right away.  This has also been a chance to vary things and be creative.  I am thinking about adding jump-roping to the routine in place of the jogging or cycling, and I have seen other folks use medicine balls and sand bags with their calisthenics at some of the better hotel exercise rooms.
Summary:  There are plenty of low-tech solutions to the challenge of exercise while on the road or really the challenge of exercise anywhere.    Find one that works for you!
This entry was posted on Thursday, March 7th, 2013 at 5:49 am and is filed under Current Events. You can follow any responses to this entry through the RSS 2.0 feed. You can leave a response, or trackback from your own site.
2 Responses to "On The Road Again"
Sheila Ray says:
Leave a Reply
LIKE MIKE

SUBSCRIBE TO RSS

GET NEW POSTS BY EMAIL

Pages

Categories

Archives