Ask Well: Is Jogging Bad for Older People?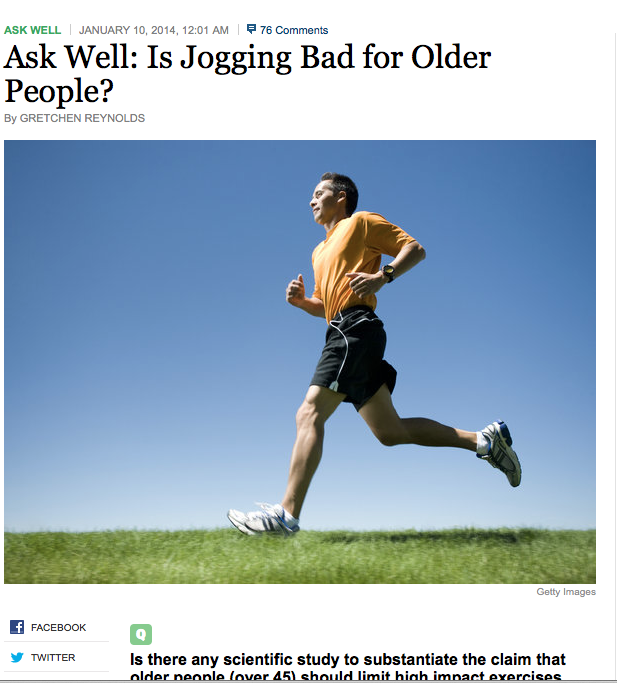 click for link to article
Tags: exercise and aging
This entry was posted on Friday, January 10th, 2014 at 3:38 pm and is filed under Current Events, Research and Health. You can follow any responses to this entry through the RSS 2.0 feed. You can leave a response, or trackback from your own site.
2 Responses to "Ask Well: Is Jogging Bad for Older People?"
Gary Hayes says:
Michael Joyner, M.D. says:
Leave a Reply
LIKE MIKE

SUBSCRIBE TO RSS

GET NEW POSTS BY EMAIL

Pages

Categories

Archives