A Roadmap To Better Health
It is finally here! Our data packed and evidence based book on major issues affecting the health of the U.S. population, including smoking, diet, physical activity, and the policy options to move us in the right direction is now available. You can download a no cost PDF version of this book (and other books from the Roadmap series) from the website of the Arizona State University's Healthcare Delivery and Policy Program. A paperback version is also available from Amazon (no profits to us). We hope that this book will be useful to a wide range of people interested in the topics of population health, physical activity, exercise and diet. We have focused on basic data related to these topics and what policies might be used to promote healthier lifestyles for both individuals and society as a whole.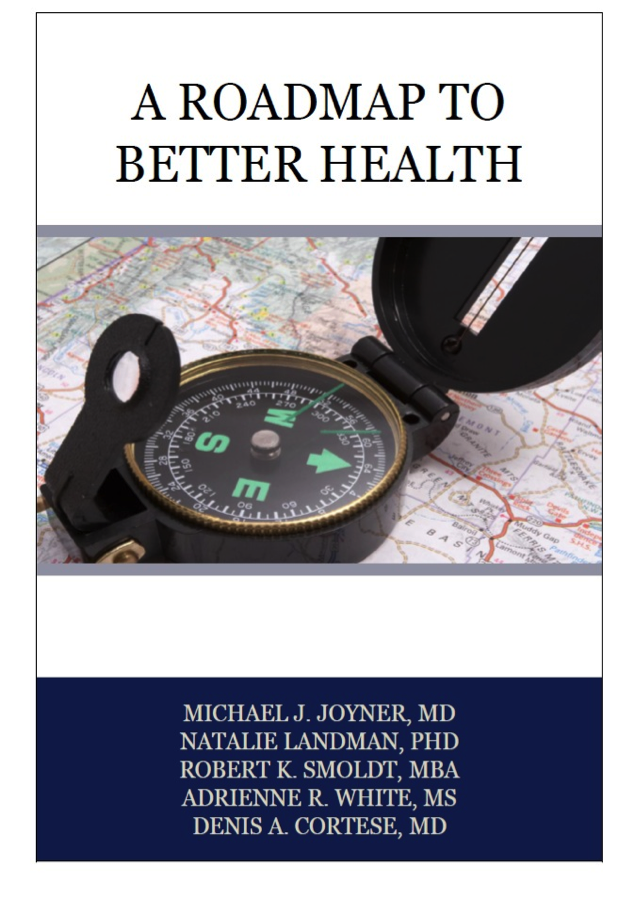 This entry was posted on Wednesday, July 29th, 2015 at 10:31 am and is filed under Current Events, Health Policy, Research and Health. You can follow any responses to this entry through the RSS 2.0 feed. You can leave a response, or trackback from your own site.
2 Responses to "A Roadmap To Better Health"
Anthony says:
Greg says:
Leave a Reply
LIKE MIKE

SUBSCRIBE TO RSS

GET NEW POSTS BY EMAIL

Pages

Categories

Archives